---
FREE SHIPPING ON ORDERS OF $50 OR MORE
Description
Cuddle up with the warming comfort of our Aromatherapy Big Dog. This super soft faux fur Puppy Dog is filled with luxurious naturally relaxing lavender and flaxseeds, providing comfort and stress relief.
Polyester faux fur
Built in pockets hold flaxseeds and dried lavender aromatherapy packs securely in place.
Long lasting hot or cold therapy, can be placed in the freezer or microwave for warmth.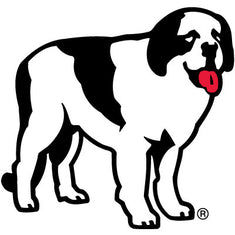 THE BIG DOGS STORY
In 1983, a group of friends in Santa Barbara left home for a river rafting expedition. One member of the group made nylon shorts as a uniform for them all to wear. When one of the friends tried them on for the first time, he said "Man, those puppies are big!" and from there Big Dogs clothing was born.
Over the next four decades Big Dogs became a worldwide phenomenon and household name. It's been featured in some of the most iconic movies, television shows and pop culture moments. Our collection of graphic tees, lifestyle apparel and accessories reflect on the recipe of Quality, Value and Fun.
REVIEWS
Life Changing
I bought this small dog for my girlfriend. She has trouble sleeping and this has solved the problem completely. She snuggles with this dog and the aroma from within the stuffed animal helps to relax her and puts her to sleep within minutes. It is so plush and soft. I may need to get another one! It goes in the microwave and the freezer as well and can be worn on a cramped muscle. Just a great product all around.